Our site contains a catalog of teachings on various subjects. We have been faithful to record services and many of our teaching series have outlines. Teaching series are available for nearly the last decade of services at New Life. We have been blessed to be able to provide these resources to you at no charge. Please browse through our online content. Audio and Video downloads are also available. Sunday Services begin with Sunday School at 9am and our Main Service at 10am. For directions and service details, click here.
A church belongs to its members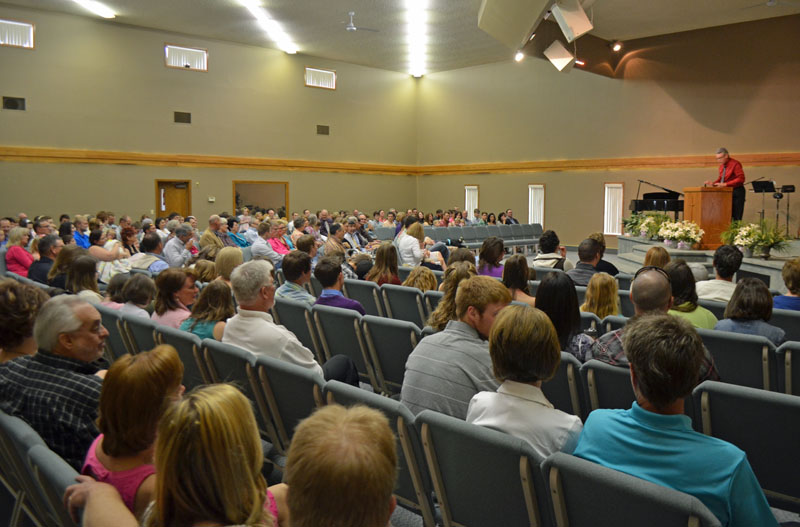 While we have no direct membership list, we see service as an important part of membership in the Body of Christ. Nearly half of the people attending New Life have taken ownership of the church and are volunteering in some capacity. God has given each one of us unique gifts and talents. We believe that "your gift will make room for you". If you would like to find a place to get involved at New Life, let us know.
---
Current and Most Recent Series
Series Name

Message Title

Media

1-Woe be to him who strives with his Maker
2-Imitation and Standards
3-Just add water
Your best year ever!
A single message by Pastor Glen Kline
A single message by Pastor Glen Kline
1-Defeating Self Importance
2-Anger Without Sin
3-Sights and Sounds of Unbelief
4-Trust vs Fear
1-It is finished
2-Belief Affects Provision
3-Right Relationship of Works
4-Labor To Enter Rest
David Hinton in our Main Serivce
and in Concernt
1-The opportunity of common sense
2-The opportunity of obedience
3-The opportunity of falling
Stan Abrahamson, Missionary to Brazil
Guest Pastors
Jason Howard-The Obedience Factor
Mark Gillaspy-The Power of the Word
New Life Kids
Promotion Sunday
---
Are you using our materials?
If you are using any of our materials, we would love to hear from you. We want to make sure that we are providing what you need. Please let us know if you like the way we deliver our content. Email Pastor Glen with your comments and suggestions.